The Companies (Rescue Process for Small and Micro Companies) Bill 2021 has passed all legislative stages in the Oireachtas and will now be issued to the Office of the President for signature and enactment into law. This Bill amends the Companies Act 2014 and provides for the Small Company Administrative Rescue Process (SCARP). The Bill will provide a more accessible and cost-effective alternative to examinership for Small and Micro Enterprise's (SME).
This new framework will significantly reduce the court's role in the examinership process, which will enhance the ability of SME's to recover and restructure following financial difficulties, including the Covid-19 pandemic.
Key Features of SCARP
It is available to SMEs that satisfy two or more of the following three criteria

Turnover less than €12million

Balance sheet less than €6million

Less than 50 employees

Can be initiated by resolution of company directors not by court application

SCARP can be concluded within 70 days, a shorter time period than examinership, which can run up to 150 days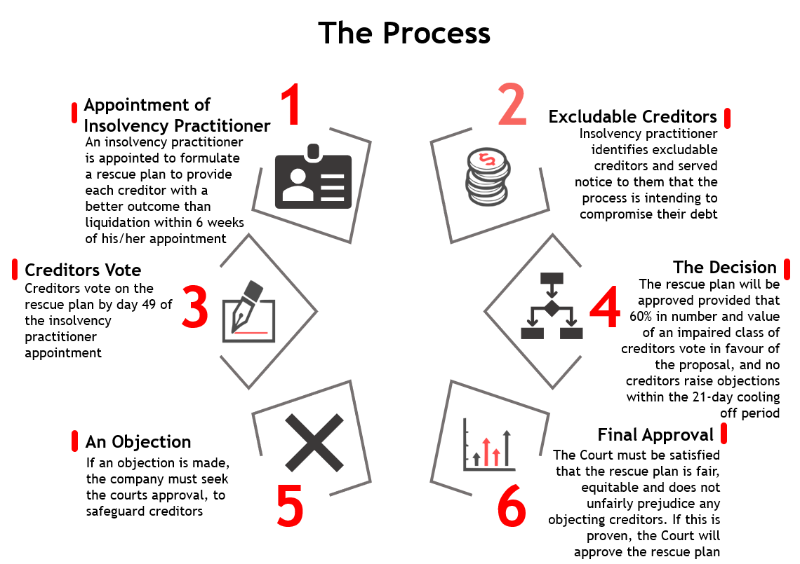 *There are various safeguards against irresponsive and dishonest behaviour by director – the Director of Corporate Enforcement has the power to examine books and investigate, where appropriate.
To find out how BDO can help your busines avail of SCARP, contact a member of our Corporate Recovery team at info@bdo.ie.
Subscribe to receive the latest BDO News and Insights
Please fill out the following form to access the download.