Irish fintech company ClaimVantage receives €2m investment to fund AsiaPac expansion
Irish fintech company ClaimVantage receives €2m investment to fund AsiaPac expansion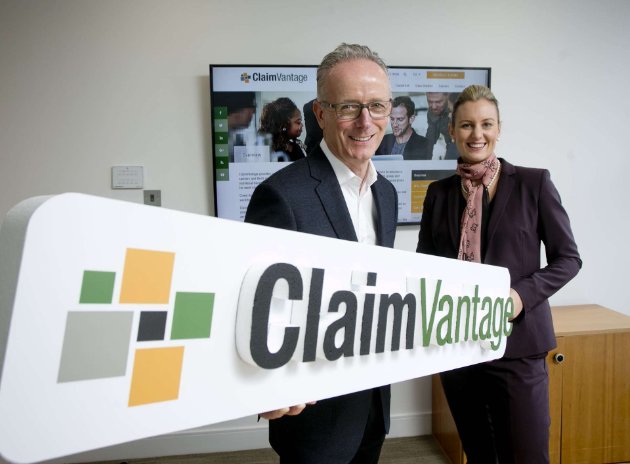 ClaimVantage, an Irish headquartered, internationally-focused technology provider of claims management software has secured €2m in funding to accelerate its international expansion. The funding was provided by the Davy EII Tax Relief Fund 2015, which is managed jointly by Davy and BDO.
The Fund targets companies with capable and experienced management teams and that also have ambitious growth plans.
ClaimVantage, which currently employs over 30 people globally, seeks to expand its workforce across its markets in Ireland, the United States, AsiaPac, Europe and South Africa, over the next five years.
Commenting on the investment, ClaimVantage CEO, Leo Corcoran said "We see a huge opportunity in the AsiaPac region. After securing three deals in Australia over the past two years, we have identified a need in the market for cloud-based claim management software solutions to increase claim processing efficiency and support digital insurance. We are currently pursuing a Proof of Concept in Hong Kong and another in Japan. This funding will help us further develop our team to support this expansion."
Sinead Heaney, Partner, BDO, explained "The team at ClaimVantage have created innovative cloud-based technology that will drive efficiencies and improvements in the claims management process within the insurance sector. This is an agile company which has real potential for growth, a strong trading record and an experienced management team. These are the reasons why it is a great fit for the Fund. We are delighted to be on board to assist ClaimVantage achieve its ambitious growth plans in the coming years."
About ClaimVantage
ClaimVantage is the leading provider of cloud-based Life, Health and Absence claim management software solutions. The company is headquartered in Dublin, Ireland, with a second office in Portland, Maine, and several global operations. ClaimVantage provides cloud-based, automated claims processing solutions that drive efficiency, accuracy, and productivity to a wide-range of insurance companies, Third Party Administrators (TPAs), and employers around the world, including two of the top three carriers in Canada, and two of the top ten carriers in the US. For more information about ClaimVantage, visit www.claimvantage.com
About the Davy EII Tax Relief Fund 2015
The Davy EII Tax Relief Fund 2015 is managed by BES Management DAC ("BES Management", "the Company"), a joint venture company between Davy and BDO and is Ireland's longest running EII Scheme Manager. BES Management has successfully raised five EII Scheme Funds over the past five years and previously raised 19 BES Funds. The Company has raised over €166m which is invested in over 162 Irish companies over the past 20 years.