BDO Ireland Announces Four New Partners
BDO Ireland Announces Four New Partners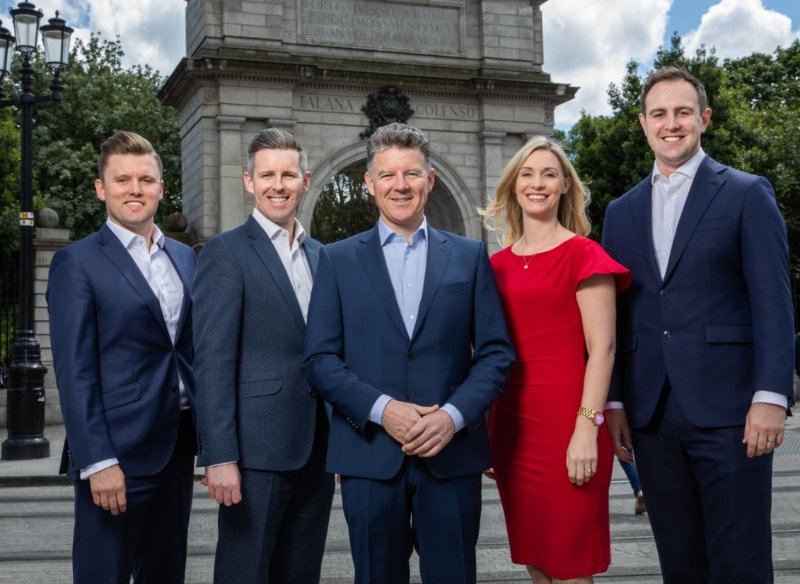 (L to R): Fionn Uíbh Eachach Indirect Tax; Rory O'Keeffe Transaction Services; Michael Costello, Managing Partner; Angela Fleming Tax; Stephen McCallion Audit.
Fionn Uíbh Eachach has been appointed as Tax Partner, specialising in Indirect Tax. Fionn has more than 15 years of experience advising both Irish domestic and international clients on VAT issues across a wide range of different sectors including financial services, real estate, construction, manufacturing, retail and technology. Fionn is a member of the Indirect Taxes TALC Committee with the Irish Revenue and the Irish Tax Institute VAT Committee and is a regular speaker and writer on VAT and Indirect Tax issues.
Rory O'Keeffe has been promoted to Advisory Partner, specialising in Transaction Services. Rory provides commercially driven financial due diligence assignments for corporate and private equity clients and has worked on transactions across a variety of sectors for both Irish and International investors. Rory is also a Fellow of the Institute of Chartered Accountants in Ireland.
Angela Fleming has been promoted to Tax Partner, specialising in Financial Services. Previously a Director in the Tax Department at BDO, she is a Chartered Tax Advisor with over 10 years of experience advising clients in corporate tax matters.
Stephen McCallion has been promoted to Audit Partner, specialising in Technology and Life Science. Previously an Audit Director at BDO, Stephen is a qualified Chartered Accountant with more than 10 years' experience working across a wide range of clients including technology, pharmaceutical, insurance, manufacturing and professional services.
Commenting on the appointments, BDO Managing Partner, Michael Costello said:
"We are delighted to announce that BDO Ireland are appointing four new Partners. Each new Partner adds to our ability to provide expert audit, tax and advisory services to our clients in the Irish market."
"We are delighted to be able to promote from within and to attract key talent to BDO Ireland, ensuring a blend of expertise from within our organisation combined with excellent people from outside the firm - who will add value to our clients' businesses, and to BDO.
This is a very exciting time for BDO in Ireland – we are driving transformational change in our business and we continue to grow all our business services such as audit, tax, and advisory, while complementing these services by adding new consulting capabilities. We are well placed to continue to grow with our clients and the appointment of four new partners is a sign of the confidence we have in our future."