We help organisations leverage existing technology and use it to its full potential through simple, quick solutions.
HR & Payroll Transformation Services
Organisations find themselves under time pressure to deliver large-scale system implementation without ever standing back and understanding what will it actually deliver for the organisation and what's the long-term technology strategy both in HR and across the business.
In the fast-paced modern business, organisations are often caught in a race against time. They frequently implement large-scale systems without pausing to envision the actual impact or long-term technology strategy.
At BDO, we believe that understanding 'where to play and how to win' is just as crucial as the implementation itself. Our dedicated strategy process facilitates collaboration between HR and IT teams to define a vision and strategy for HR systems.
Here's how we support your journey:
Expert Guidance: Business and technical consultants that facilitate the process review and system selection.
Tailored Strategies: A dedicated strategy process designed to suit your unique organisational needs.
Empowering Tools: Utilise cutting-edge tools throughout the process, pushing boundaries and fostering innovative thinking.
Seasoned Professionals: Benefit from the expertise of experienced individuals who know the ins and outs.
Your company will experience real benefits like:
Strategic Clarity: Understand HR strategic goals and how they align with the organisation's broader objectives.
Technological Vision: Envision the potential of HR technology and the benefits it will deliver.
Alignment Insights: Gain clarity on how HR technology will enable various elements of the HR strategy.
Holistic Support: See how HR technology aligns with overall business goals and departmental activities.
Structured Plan: Define the necessary structure to deliver and sustain HR technology effectively.
Guided Roadmap: Obtain a clear plan and roadmap for HR systems throughout the strategy term.
Who should be interested?
HR Senior Managers and Directors, across all sectors.
Management Teams, embarking on a significant HR Systems strategy update.
Managers or Leaders, responsible for HR strategic programs and projects.
Organisations often struggle to maximise their HRIS platforms' real value. This is typically the result of a difficult platform implementation or processes that lag evolving business needs.
Configuring and leveraging your HRIS platform is vital for a productive and efficient HR and payroll department, adding significant value to your organisation. We offer expertise across all HR elements, empowering you to extract the highest value from your HR solution.
Here's how we support you:
Skilled Guidance: Seamless HRIS and payroll system implementation and expert support for upgrades.
In-depth Health Check: A thorough HRIS audit and independent system health check to ensure optimum performance.
Optimisation for Success: Fine-tuning HRIS and payroll systems, considering people, processes, and technology for optimal outcomes.
Efficiency at the Core: System administration and streamlined HR transaction processing to enhance efficiency.
Your company will experience real benefits like:
Robust Efficiency: A resilient, structured HRIS and payroll system that adapts to your evolving needs.
Optimised Operations: Efficient workflows fully utilising available technology.
Empowered Ecosystem: The ability to enable not just your HR and payroll department, but also the wider manager and employee base.
Self-sufficient Teams: An HR and payroll team that's self-sufficient but also has access to a team of SME's to support through complex issues.
Who should be interested?
HR and Payroll Senior Managers and Directors that need guidance to maximise HR potential.
Management Teams embarking on significant HR systems change, looking for smooth transitions.
IT Senior Managers and Directors needing to facilitate a seamless tech-infused HR experience.
Undertaking a significant HRIS project is a daunting task that profoundly influences the entire organisation. Often, with only semi-dedicated project managers internally, companies struggle with clarity regarding deliverables, milestones, or managing the issues and risks of the project as needed.
An experienced PM brings clarity and composure into large projects. With proper change management, they guide the organisation on a transformative journey. We deploy Project & Change managers accredited in Prince2, PMP, and CSP. Their success lies in skilfully combining expertise, proven PM methodologies, and a common-sense approach in their customer engagements.
Here's how we support you:
Versatile Project Managers: Whether on the business or technical front, our project managers ensure seamless project execution.
Your Side, Our Expertise: Client-Side PMs who work alongside you during implementation and understanding your needs.
Change Management Expertise: Change managers dedicated to aiding in delivery and managing the impact effectively.
Structured Project Oversight: A robust Project Management Office (PMO) including executive reporting dashboards for enhanced governance.
Your company will experience real benefits like:
Objective Clarity: A clear understanding of project objectives, scope, and business benefits.
Detailed Project Plans: Comprehensive project plans featuring deliverables, milestones, and defined ownership.
Risk and Issue Management: A vigilant approach to managing risks and issues throughout the project, escalated as needed.
Streamlined Governance: Clear ownership and responsibility defined across all project resources and stakeholders.
Effective Change Management: A well-defined change management plan encompassing training, communication, and risk management, resulting in heightened end-user and stakeholder engagement with the system.
Who should be interested?
HR Senior Managers and Directors across all sectors, seeking effective project and change management.
Management Teams embarking on significant HR Systems strategy updates, aiming for seamless transitions.
Internal Project or Change Managers in search of dedicated resources and expertise to enhance project outcomes.
Managers or Leaders responsible for HR strategic programs and projects, striving for successful project management.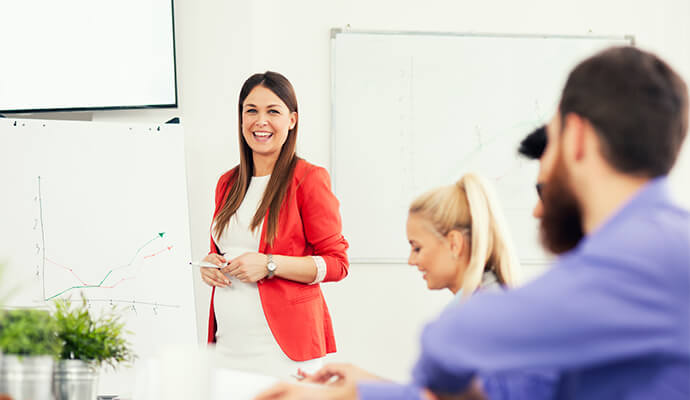 HCM Integration & Data Management
Data is the lifeblood of any organisation, yet managing its migration, analytics, and ensuring effective data management can be daunting. This crucial task is often the least favoured but is pivotal for organisational success.
Our comprehensive data advisory seamlessly blends data migration, analytics, and management, presenting a unified approach to empower your data.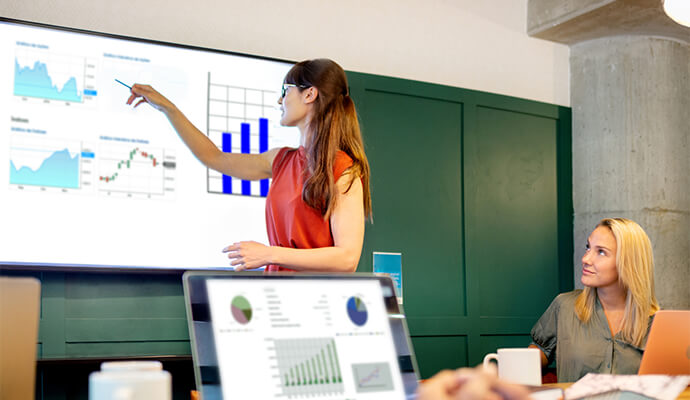 Established process to collate, document, and format your data for seamless integration into various destination systems.
Utilising experienced business and technical consultants to facilitate the migration process.
Implementing a dedicated data strategy tailored to your organisation's unique needs.
Identifying your key data sources, unique KPIs, and target users.
Structuring, documenting, and collating your data for enhanced reporting capabilities.
Leveraging leading-edge technologies to transform data into actionable insights.
Ensuring well-structured, documented, and clean visualised data analytics solutions.
Facilitating faster, well-informed business decisions through deeper understanding and insights into your operations.
Enhancing competitive advantage within your industry by leveraging data effectively.
Data fragmentation is a common issue within many organisations - scattered across numerous silos and disparate systems, functioning independently instead of together.
At BDO, we partner with our clients to unite their data from silos, disparate systems, and dedicated data warehouses throughout their organisation—swiftly and efficiently. We help you to leverage your existing technology to its fullest potential through straightforward solutions.
Here's how we support you:
Structural Clarity: Establishing a meticulous process to collate and document your existing AS-IS and desired TO-BE system structures.
Seamless Integration: Tailored integration solutions that capitalise on existing systems, aligning seamlessly with your business needs.
Expert Facilitation: Experienced business and technical consultants guiding the integration process.
Experienced Professionals: Drawing upon the expertise of experienced individuals, ensuring a smooth integration process.
Your company will experience real benefits like:
Clear Insights: Clarity on systems and the data within them.
Unified Systems: Multiple systems working seamlessly together.
Efficiency Amplified: Reduced manual efforts through automated solutions, minimising disruptions to daily business operations.
Optimized Processes: Enhanced business processes achieved through the implementation of automated integrated solutions.
Who should be interested?
HR Senior Managers and Directors across all sectors.
Management teams looking to maximise their existing business systems.
Management teams embarking on a significant HR Systems transition.
Management teams considering new system integration, exploring ways to introduce new systems alongside their existing infrastructure.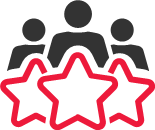 STRATEGIC INSIGHTS AND COMPETITIVENESS
Your organisation will be able to make faster, well-informed decisions, gaining a competitive edge and deeper business insights. Turn your HR & Payroll into a value centre.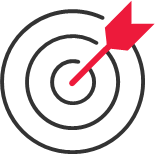 EFFICIENCY AND COST SAVINGS
You will migrate a clean set of data, minimising manual efforts through automated solutions, reducing disruptions, and saving significant project costs.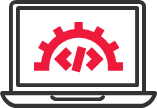 DATA CLARITY AND INTEGRITY
You will achieve a clear understanding of data and its purpose within your business, ensuring comprehensive data integrity.
Who could benefit from BDO's HCM Technology?